April 7, 2012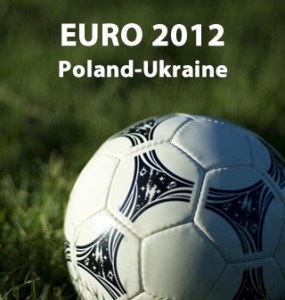 Today, EURO 2012 football championship is one of the most desired and discussed topic in Ukraine and Europe. It is the first time in Ukraine's history when four cities (Lviv, Kiev, Kharkiv and Donetsk) preparing to hold such big scale event. StayEuro ltd. takes active part in this event helping the football fans finding accommodation in Poland and Ukraine, and the landlords achieving maximum load of their properties.
Being in the center of expectations and interests intersection of both sides (tourists and landlords), processing plenty requests for accommodation and conducting additional research, I've collected valuable information about established situation.
What does majority of tourists say about prices?
A lot of fans refuse to travel to Ukraine because prices are too high (worth reading this article for reference England face playing in empty stadiums as fans 'can't afford' trip to Euro finals). Those who intends to move anyways, announce budgets below 30EUR per person per night. A story is spreading throughout the fans that some tourists book apartments at 20EUR/person/night and therefore others hope on similar price.
What do we hear from landlords regarding prices?
TOP1 phrase in our ratings is 'The main thing is not to miscalculate. To not make a bad bargain, but do not be left with nothing'. Second one is '…foreigners prepared a lot of money for EURO-2012 anyways'. A story is spreading throughout the landlords that some owners rented their properties at 100 EUR (or even 200EUR) per person per night, and therefore they also expect such revenues.
What main priorities fans announce in their requests regarding accommodation?
Lowest price.
Availability of beds in the right quantity.
Distance to the stadium, center of the city and Metro.
Number of rooms and its separation.
What are landlords focusing attention on in their offers?
Conveniences in apartment (TV, Internet, hot shower, air conditioning and etc.)
Distance to the stadium, center of the city and Metro.
Availability of beds in the right quantity and number of rooms.
Price.
This situation reminded me story, where three blind men were describing an elephant by touching different parts of its body. In fact, such gap between customers and providers appears in many industries on the markets. I'd suggest following things for each part:
For landlords. Pay attention on real priorities and needs of your clients instead of looking back at your 'colleagues'. Move closer towards your customer rather than position your offer in relation to your competitors.
For tourists. Pay attention on additional factors required for convenient residence (especially, considering difference in ukrainian and european level of service) and also be aware about the real cost of particular property.
And you, my friend, how often do you see offers of products and services you're interested in that don't correspond your real needs?
Enjoyed reading?
People with the same interests want to read article too.
Share this post to help them finding it